Hongyan Tampa Cab Euro III 6×4 Tractor Truck
This product has been discontinued and removed from our shelves.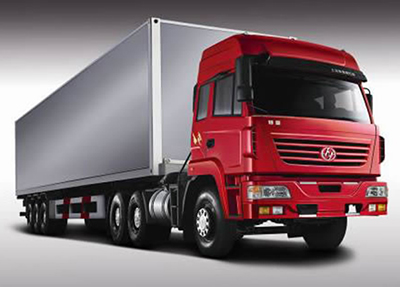 Our 6×4 tractor trucks include three types of tractor trucks, that is, Hongyan XinDaKang Euro II , Hongyan Tampa Euro III , and Hongyan Genlyon National III . Hongyan XinDaKang tractor trucks and Hongyan Tampa tractor trucks adopt Germany ZF CQ8111D rotary valve steering gear and full floating, double reduction Steyr cast steel driving axle. Hence, their reliability and quality are assured.
Technical Parameters
Hongyan Tampa Cab Euro III 6×4 Tractor Truck
Model
CQ4254SUWG324
Driving type
6×4
Total mass kg
49000
Tractor curb weight kg
8870
Saddle carrying capacity kg
16000
Total mass of the trailer kg
40000
Wheelbase mm
3225+1350
Outline dimensions mm
Length
6876
Width
2500
Height
3545,3720
Max. speed km/h
90
Max. gradeability %
32
Fuel consumption under certain conditions L/100km
41
Saddle joint face ground clearance mm
Idle load/full load: 11.00tire+50#saddle:1317/1252; 11.00tire+90#saddle:1367/1302
Saddle front/rear turning radius mm
2050-2500/2100
Distance between saddle and balance shaft mm
320
Traction pin diameter mm
50.8 or 88.9
Engine model
WD10.375
Engine power kw(Ps)
276 (375 Hp)
Max. torque/speed (N.m/(r/min))
1460/1200-1600
Clutch
Φ430mm single plate large diaphragm spring clutch
Transmission
Fuller 12
Cab
Hongyan Tampa cab
Steering gear
German ZF CQ8111D rotary valve steering gear
Driving axle
Full floating, double reduction with differential Steyr cast steel driving axle
Tire
11.00-20,12.00-20,11.00R20,12.00R20
Emission standard
Euro III
SAIC HONGYAN Automotive Co.,Ltd is a tractor truck manufacturer in China. Besides tractor unit, we also produce dump trucks, bulk cement trucks etc. to suit your various heavy duty truck needs. In order to ensure the quality of our products, we strictly implement ISO9001:2000 quality management system and carefully monitor each production process. Meanwhile, we also take effective measures to reduce our production costs, thus keeping down our prices. As a result of our high quality and economical prices, our heavy duty trucks are well received in the Middle East, Africa, America, Southeast Asia etc., totaling over 30 countries.
For more information, please contact us immediately!